---
Description
A frenzied concoction of mango and strawberry, this flavor epitomizes raw sensory overload in e-liquid form. With a distinctive mango note upon first taste, this flavor gradually evolves into a well-rounded vape with a surprise twist at the end. The result is a top-shelf juice that distinguishes itself above the rest.
Customer Reviews
10/22/2023
Ryan

United States
Best Flavor On Earth
I have searched far and wide for the perfect taste, and after many failed attempts at finding something that was satisfying I found Mango Berry. Once you go MB you never go back, ty so much for this flavor it is what made me quit using tobacco products.
06/13/2021
Tiffy

United States
Mango berry
I got this juice from my local vape shop I was a little sketchy about it at first because mangos are not my favorite fruit vapes I'm more into strawberry some e liquids can't get the mango notes right but after I tried this in my drop dead rta I was very impressed by the mango and strawberry notes very sweet not tangy at all just like a riped mango and strawberry great job
01/07/2021
Ka'anihi S.

United States
Best mango juice every
We have tried many different brands & mixtures but nothing can compare to Finest Mango Berry! Tastes like you're biting into a a fresh mango slice
12/08/2020
Isaac B.

United States
My new favorite juice!
Mango Berry is my new go to for sure! The flavor is amazing!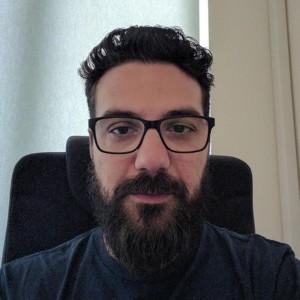 DS
11/10/2020
Dimitrios S.

United States
Just right
I was searching for some time now a liquid to vape, Mango Berry is just what i wanted, not to sweat but full of flavor and in general I think the quality of the liquid is very good no medicine taste... I will probably check most of the Finest flavors